We are implementing this project troughout 7 different countries!
Laura Salvago de Gennaro
I'm Laura and I work as EU project manager for Quality Culture, being responsible for the planning and implementation of activities linked to empowerment and social inclusion.
I'm very passionate about environmental sustainability and particularly committed to awareness raising among young people.
Outside of work, I'm a lover of DIY, multi-instrumentalist and passionate mountaineer and climber – which perfectly combines with my role in the Italian scouting association.
Carmelo Galeano
Carmelo Galeano, co-founder of Quality Culture, specialized in the "union of dots", bringing together people and talents to generate projects with a concrete impact.
Consultant with years of experience in the field of EU funded project writing and a great passion for digital and innovation, in QC he is the responsible and designer of new projects.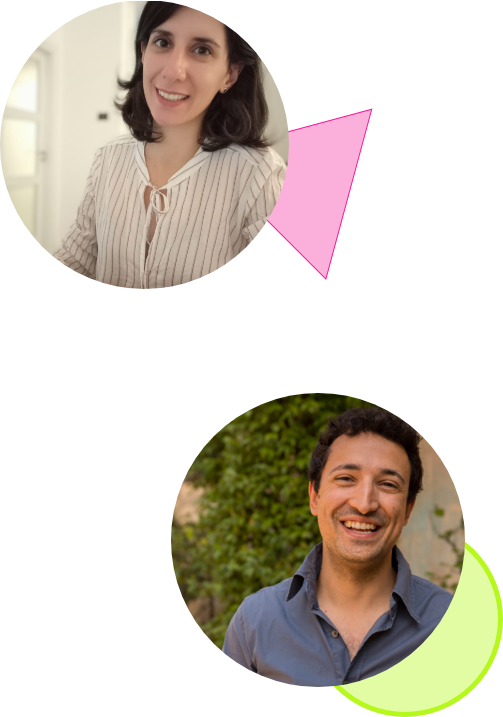 Jennifer Smith
My name is Jennifer and I am the Youth Engagement Projects Officer at Meath Partnership, who are the lead partner on the YOU.STAND.OUT project. Having worked in the education sector for a number of years, I am passionate about helping our young people to realise their true potential by ensuring their access to new and existing opportunities in both education and employment, particularly in rural areas of Ireland.  
When I am not working on our valuable and innovative youth projects, I try to keep fit through yoga, tennis, and long walks with my dog. I am an animal lover and aim to support local animal welfare charities as much as possible. As a former chef and culinary arts teacher, I love to cook for my family and friends. I hope to visit Iceland to see the Aurora Borealis (northern lights) and take a trip to Rio de Janeiro to see one of the Seven Wonders of the World, Christ the Redeemer, sometime in the near future.
Stephanie Kirwan
Hello, my name is Stephanie and I am the Senior Education and Training Manager in Meath Partnership in Ireland. I have been working in the area of Global Citizenship Education for 12 years and feel very passionate about the role that young people have in creating a better, safer and fairer world.   
Outside of work (which I do love – love your job and you will never feel like you're working), I really love travelling both in Ireland and further afield, I love to socialize over food from around the world and I love to read books from authors who live in countries I have never visited. As you can see I am very curious and love anthropology (the study of cultures). Most importantly, I love animals and Matcha lattes – you will generally find me walking my dog Alfie with a Matcha latte in hand!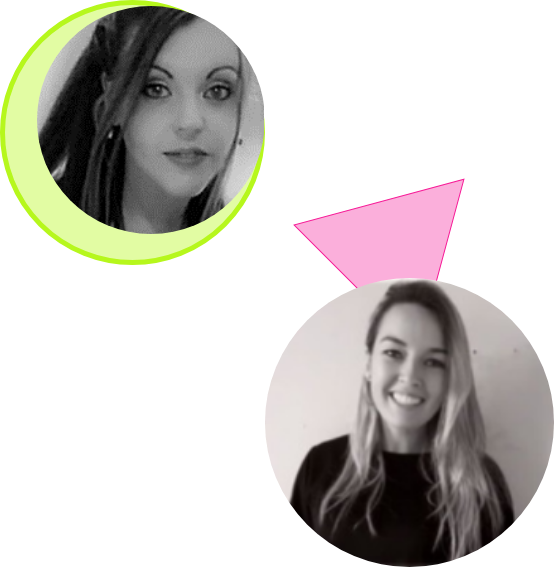 Christian Porstner
Word up but it's all shapes & forms, like spinning a black circle… What you cannot talk about you still might dance to. No road map, just a movement. So while spending half of my life in the cycles of European project management I need to find some detour through the other half… like music, stories and desert island trips.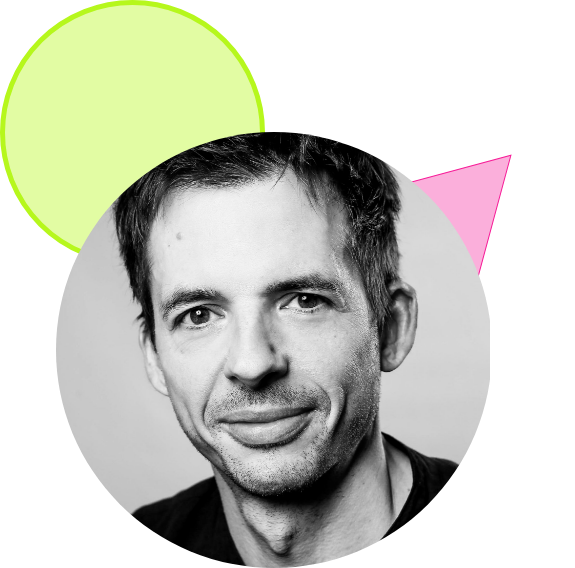 Center for
Social Innovation
Constantinos Hadjipolycarpou
Hello, I am Constantinos Hadjipolycarpou and I am a project manager at the Center for Social Innovation in Cyprus, working on related projects with entrepreneurship, sustainability, youth entrepreneurs etc., trying to improve the skills, knowledge, and opportunities of our societies for a better future. Proudly I am a member of the Cyprus Quality Association.
Outside the work, I am an online radio producer, an upcoming podcaster and last but not least a passionate musician, playing and composing my own music. Yes, you can hear it by searching my name on Youtube (Yes, I disseminate myself =) ). The combination of the Project Manager role and a musician could create a full-time creative person, yes that's me.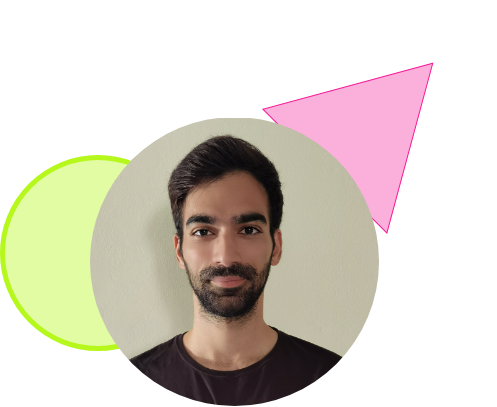 Natalia Truszkowska
Natalia Truszkowska is an active practitioner of the PRINCE 2 Project Management Qualification. She has a BA Degree in Spanish and German and holds a Master's Degree in International Business Management with a specialisation in small and medium sized enterprises and female entrepreneurship. In addition to that, she has finished post-graduate studies in Agriculture and has gained 8 years of professional experience in the area of rural development and agriculture while working in Brussels for an EU Umbrella Organisation. Mrs. Truszkowska has managed and worked on many EU funded projects for over 13 years, gaining experience in project development, implementation, management, and coordination at international level. These projects have spanned across a variety of issues and challenges in relation to vocational education and training, adult learning, and youth actions.
Klaudia Liszewska
Klaudia Liszewska is a graduate of English Philology in the field of Translation and Information Technology (IT). Holding Bachelor's degree in this field, she is responsible for international relations of the organization. Additionally, she has a certificate of Entrepreneurship Consulting (ESF) and has completed an internship abroad in New York, USA. In addition to that, she is also a certified local EuroDesk point consultant. Mrs. Liszewska is also responsible for conducting research, translating and disseminating project results at their local level.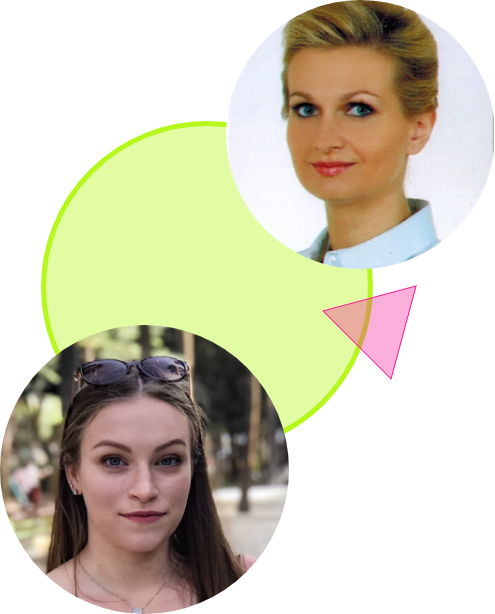 Natasa Vlachou 
Systematic and hardworking is trying to achieve each goal calmly, steadily and with strong persistence. Gentle within a team tries to adopt and support the collaborative actions so as to produce quickly and smoothly the best possible results. She is always timely and efficient in every circumstance, deliverable and project. 
Dimitrios Tsolis 
Flexible and multitasking. Tries to find solutions which best fit to complex issues and problems that are raised simultaneously. He prefers to be a member and not a leader of a team and is eager to transfer his experience and knowledge to other colleagues and younger people.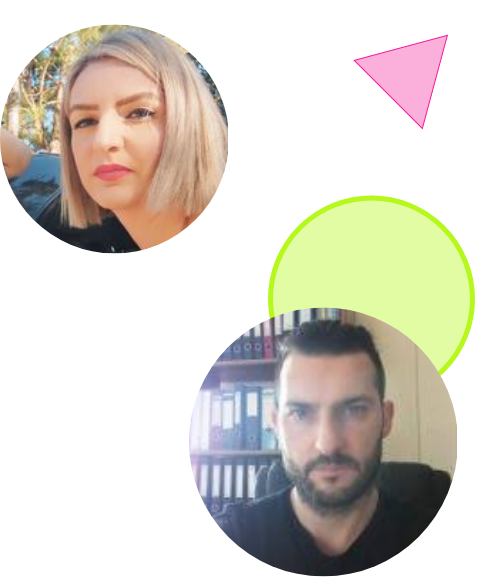 Giulia Basso
Giulia is a Project Manager planning and developing community programs. She coordinates Tandem Plus, a European Network gathering non-profit organisations from 11 Countries to promote activities aiming at social, political and economic inclusion. She spends most of her time talking (you would not believe it but she used to be a librarian!). She loves street art and old Woody Allen films. 
Romain Lesure
I'm the "You Stand Out" project manager for Centre social Salengro in France. 
Sports educator of formation and youth educator in a football club, I appreciate teamwork and rigor. Dynamic and patient, I like the world of sport as well as management. Living in Armentières since my childhood, the " You Stand Out" project is totaly in adequacy with my values.