"Rural Vision 10" is a set of shared goals developed by the European Union's Rural Development Programme to promote sustainable development in rural areas. These goals aim to improve the quality of life for rural residents while also promoting economic growth and environmental sustainability. These aspirations emerged from the numerous conversations held with a wide range of people from very diverse rural areas. They are the common ground on which the vision is built, the goals that both the EU rural action plan and the rural pact seek to achieve.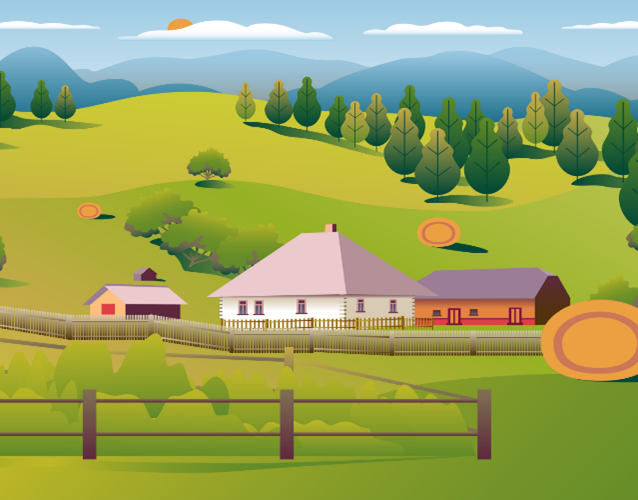 The ten goals of Rural Vision 10 are:
Economic vitality: To create a vibrant and diverse rural economy that supports jobs, entrepreneurship, and innovation.
Social inclusion: To ensure that rural communities are cohesive and inclusive, with equal opportunities for all residents.
Environmental sustainability: To promote sustainable agriculture and forestry, protect natural resources, and mitigate climate change.
Sustainable resource management: To ensure that rural areas are managed sustainably, including the protection and enhancement of biodiversity, water resources, and landscapes.
Cultural heritage: To preserve and promote cultural heritage, traditions, and rural identity.
High-quality public services: To ensure that rural residents have access to high-quality public services, including education, healthcare, and public transport.
Digital connectivity: To ensure that rural areas are connected to digital networks and have access to high-speed internet.
Innovative and resilient rural communities: To promote innovation, adaptability, and resilience in rural communities, enabling them to respond to economic, social, and environmental challenges.
Youth and gender: To promote opportunities and participation of young people and women in rural areas.
Local food and drink: To promote local food and drink production, supporting small-scale producers and increasing the availability of healthy and sustainable food in rural areas.
Resources:
https://rural-vision.europa.eu/rural-vision/shared-goals_en