The ALL DIGITAL Summit – Skills for Digital Tomorrow, the premier event for learning and networking in the digital world, is taking place from 25th to 27th September 2023 in Zagreb.
Experts from around Europe are ready to share their knowledge and insights on the latest developments in digital education and training in this three-day event.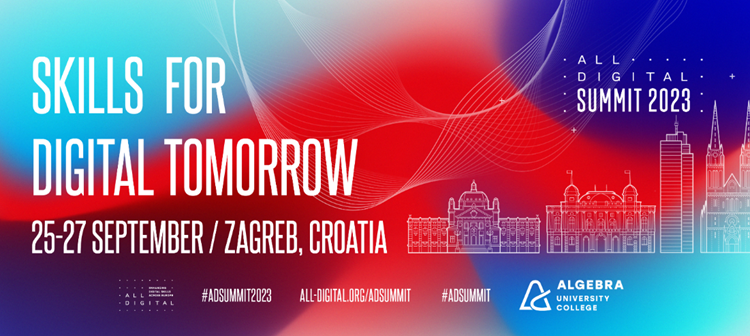 Through lectures, workshops, presentations of projects and panel discussions, you'll have the opportunity to learn about the best practices and guidelines for the development of digital competencies. You'll also have the chance to network with other like-minded individuals and explore the latest trends and technologies in the digital world.
Here you can find some useful links: